Today in this millennial world, if you are thinking of starting or expanding your business, then any marketing strategy is incomplete without taking into consideration the digital marketing trend. There is almost a 50% increase in the budget that companies allot for digital marketing in 2020 as compared to that in 2015 or 2016. Statistical data and fact analysis is the most important part of running a successful digital marketing campaign and this also helps you to remain up to date with the current trends of social media. Social media is an inseparable part of digital marketing. It is like a very important organ of the digital marketing body. So, let us take into consideration some of the digital marketing facts and trends in 2020 and then consciously learn how to effectively use them for the marketing strategy of our own or our client's business.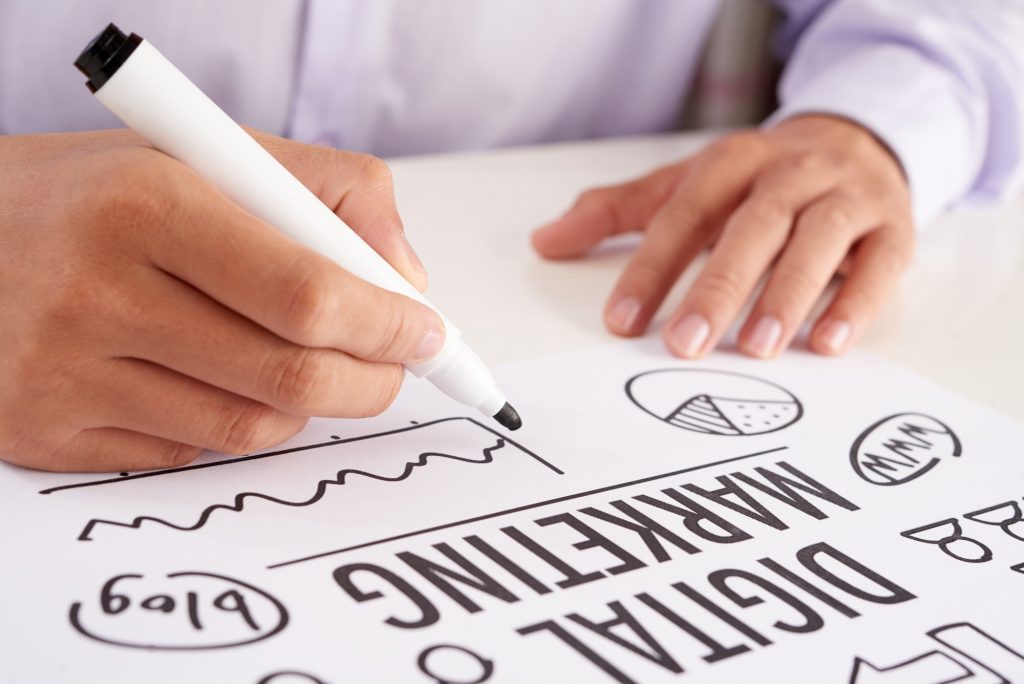 Well, let me say that digital marketing trends are changing at a jet speed. Which, makes it very difficult for the digital marketing agencies to keep up with the latest standards and meet their client's needs and keep them happy. If a company is having an in-house digital marketing team, still they need to be up to date regarding the latest trends of digital marketing to run their business. So, to make things easy for the digital marketing agencies and fellow digital marketeers here are a few digital marketing and social media facts that we would like to discuss with you today.
Digital marketing facts
Digital marketing is a very general term that refers to all the business activities we do on the internet. It includes various activities like on-page optimization of the website, off-page optimization, social media marketing, PPC, and various other things. There are various other trends that you should follow let us have a look at the current digital marketing trends that you should have a look at.
Chatbots have gained much more popularity
Chatbots are effective and interactive software programs that interact with customers like they are talking to a customer care agent. Chatbots can view the site and answer the questions of customers in real-time. Chatbots can communicate by verbal communication or by using chat windows. By using chatbots you will have the following benefits.
It saves money because it is a lot cheaper than hiring a person to sit at a computer and communicate with the customers.
Unlike humans, the chatbot does not need to rest and gives effective and satisfactory answers to the customer's queries 24/7 with great speed which saves time and increases customer satisfaction.
Chatbot has all the qualities that will make your customer feel valuable and comfortable. As a result, there are high chances of customer retention.
Content is still the king
Content marketing has always been and will always be an important and integral part of digital marketing. The quality of content always matters a lot, but, now the Google algorithm is developing an in-depth understanding factor, for which the context of the content, as well as the target audience, also matters a lot. In November 2019 Google released its updated algorithm called the BERT which will help the search engine understand much better about the natural language used by a user during searching for a particular thing. So, according to Google now the site should not only follow the latest SEO trends, but also should have fast speed, well-written content, and useful backlinks.
Increase in the use of private messaging apps
Dale Carnegie in his book ' How to win friends and influence people ' said that a "person's name is to that person, the sweetest and most important sound." It tells us the value of personalization and personalization is very important in the field of digital marketing. It is the best tool for increasing conversions.
Taking personalization into account, many companies have started sending private messages to potential clients through various private messaging apps. As the year 2020 proceeds, many companies will start the use of private messaging apps. Private messaging apps like WhatsApp, Viber, and WeChat has gained massive popularity. Today the companies are using private apps as compared to e-mails that were used before a few years. Soon, the customers will also be able to pay money through these private messaging apps. Some applications like WeChat have made significant progress in enabling easy payment through the app.
Video marketing and other New Channels help a lot
If you are updating your content just through content and not into the video marketing world then roll up your sleeves and start doing it now. Because now is the time to do that. If not now, then you will miss a lot in the upcoming years and will lag in your business. In this world of smartphones, you can have a look at the stats over here, which will prove the increasing trend of video marketing and the need to do it. About 90% of the target audience watch videos online and share them. It is 50 times more likely that the video will show up on the first page of SERP. You can also create YouTube videos on your channel to support the content shown on your website, embed videos on your website or page by optimizing the video with good ranking keywords, and doing proper SEO.
Influencer marketing
Also, about 80% of ladies buy their essential products after reading the reviews of the social media influencers. Hence, getting video and content marketing done by social media influencers in their relevant fields is also a thing that you as a business person should consider. About 17% of the businesses spent half of their entire digital marketing budget on social media influencer marketing.
The youth of today and people spending time online are bombarded with hundreds of thousands of ads which leave them confused about which product to buy and what not to do. When you work with an influencer his or her followers are also going to look up your products, which will lead to an increase in traffic on your site, and eventually will increase the ROI of your site. Doing all of these things is going to increase your conversion rate and in turn increase and promote your brand and business.
Increase in the voice search and voice interaction trend
This is the world of Siri, Google, Alexa, and other voice interaction agents that we are now getting used to communicating within our day to day lives. This is the Artificial Intelligence that has entered into our lives and finally, the machines have started learning the ways how humans communicate with each other. These voice assistants can practically do a lot of things that you order them to do and which is fed into their algorithm. They cay play music, search for a piece of particular information, read text loudly, voice dictate the messages, and Alexa can also purchase things from amazon pantry.
But, performing a voice search is very different as compared to typing your query. First of all, when you type a query in any search engine it will display your relevant information page wise. But, during doing a voice search you are provided with just one option. Voice powered search is also helpful in the growth of your business as it promotes a more mobile-friendly environment and helps form a unique customer experience that will positively impact your relationship with the customers and in turn help your business. According to data from March 2019 20% of mobile queries are from voice search engines.
Growth in digital marketing trends
There is a continuous increase in digital marketing trends from the last decade and it continues to grow. In the year 2020 and the next years to come, the average spending on digital marketing will reach $74.96 billion according to The Drum and it is predicted by CMO predicts that by the end of 2022 87% of the budget of business will be spent on digital marketing. Looking at the growth rate of digital marketing there are chances that you may soon have to implement an agile marketing team that can predict the growth and the marketing strategy that you should apply.
Social media trends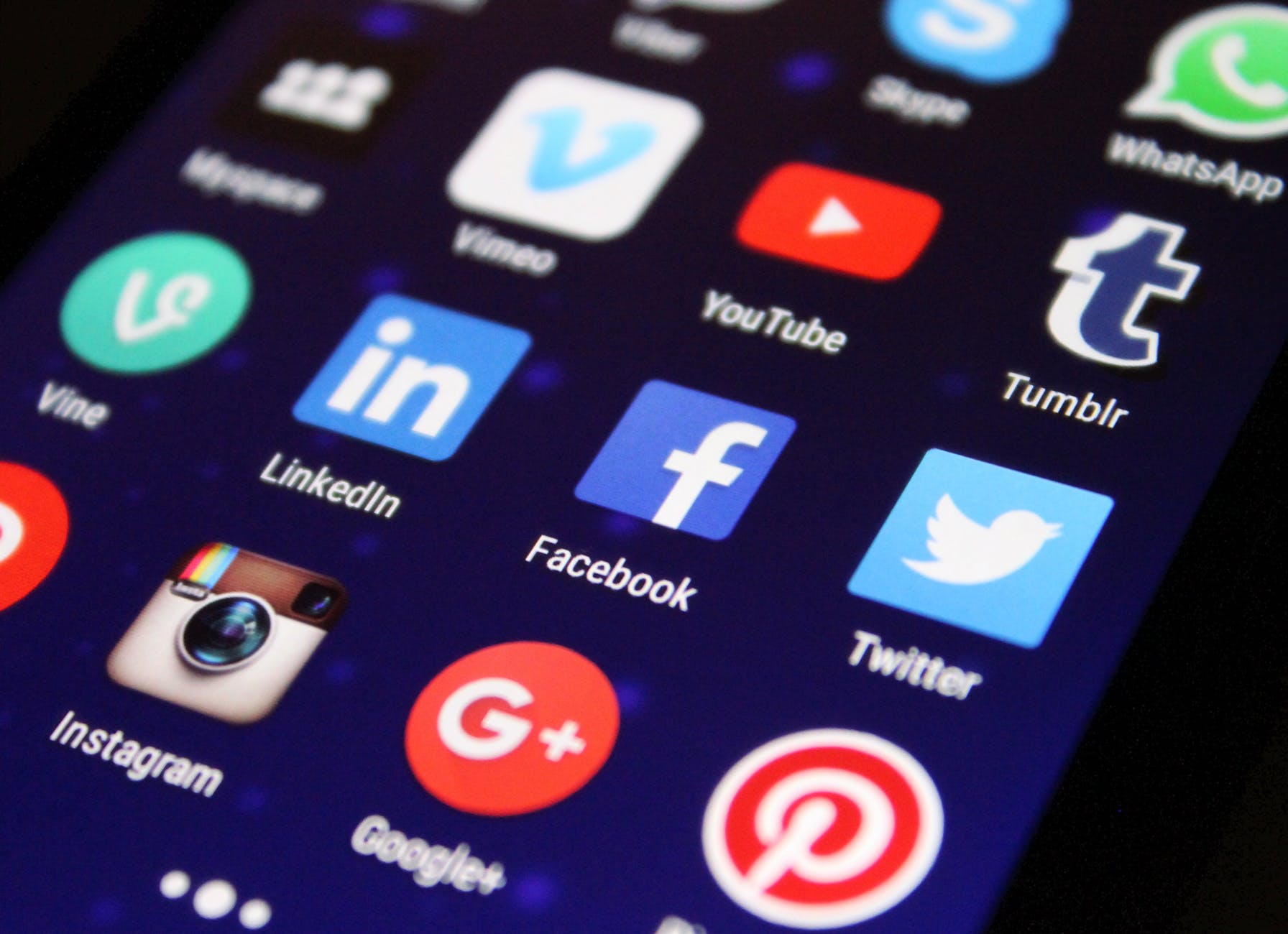 Social media has become an integral part and the next refer to solutions for today's generation. Today every one of us turns to social media if we want to find information about anything, or make a public post of anything we want people and our followers to know in specific. The business owners have also realized the importance of social media in their customer's life and hence have increasingly started opting for digital marketing and social media marketing for their business. Social media platforms are flocked with tons and tons of information and a business owner needs to do strategic planning to stay on top. You need to run social media ad-campaigns also on various platforms like Facebook, LinkedIn, Twitter, and Instagram. These are the four major social media platforms that you should target. Let us have a look at the current social media trends to follow.
Ephemeral content has started gaining more popularity
Today the attention span of people is very low. Hence, ephemeral content has started gaining more popularity and momentum. Ephemeral content is rich in media, content, and popularity. But, this is available only for a short period They have the marketing strategy that takes advantage of the person's weakness of fear of missing out and make it work to their benefit.
Ephemeral content is nothing new and the brief appearance and disappearance of content help you sustain the traffic on your social media pages. The ephemeral content includes Facebook and Instagram stories that you post. Businessmen are already taking notice of it and according to Hootsuite 64% of business-minded people have started using Facebook and Instagram stories as a part of their marketing strategy.
Facebook, Instagram, and YouTube have long dominated social media and will continue to dominate. But, a lot of Niche social media platforms have also come up, which are going to start dominating the social media and digital world in the upcoming years. The gaming community and game lovers will flock towards Twitch, there is also a platform for avid readers called Goodreads, and BlogHer is a social media platform that is for female content writers and entrepreneurs.
Instagram may remove likes
Instagram has become one of the topmost social networking platforms, and any or every change that happens on Instagram creates a revolution in the social media industry. One such possibility that has become the talk of the town is that Instagram may remove the likes feature for its posts. Instagram has already run a beta test version for this proposal and may soon make the announcement globally.
But, this change will create difficulties for social media influencers and digital media marketers as they earn their living from online business and may force them to adept some other newer approach, which may be more feasible. This change will also have a direct impact on brands that are working with social media influencers as they cannot measure the direct impact of their campaign as they do now. Instagram might have thought about bringing this change because this will encourage the brands to invest more in Instagram ads, which can directly measure the ROI and the business revenue generated through their campaign.
This move by Instagram will bring a wave of change in the social media world, as this might encourage other social media platforms to also do the same and will have a greeted impact on social media influencers also.
Social media platforms like Facebook, Instagram, Pinterest, YouTube are already growing and are used by brands to do their business and sell their products. These platforms help business owners to get in touch with customers very easily. Social commerce will slowly and gradually become the mainstream retail channel. And it will keep growing with the growth of various other special social networks that we have. So, let us have a look at these top social media marketing platforms and the trends that they are following in the year 2020.
Facebook trends in 2020
Facebook is the biggest social media platform until now. What an eventful year 2020 is with coronavirus pandemic, US elections, and all the other things going on globally, Facebook will be under the public scrutiny. But, Facebook has its plans to tackle the situation. This year they are planning to announce the fifth redesign of the platform FB5 Libra. The brand may soon come up with the cryptocurrency for Libra. So, here are the top Facebook trends that you should be looking out for this year.
A group-centric approach.
The new Facebook redesign was announced in April. This redesign will give Facebook groups the utmost importance. This is the fifth version of the Facebook version. After the update, you may expect to see the following things on your Facebook page
Group up-dates will also be shown on your Newsfeeds.
The Group tab on the Facebook page will get a new and interactive look which will help find new groups more easily.
The Groups tab will also show a personalized feed that will help you get all the updates from the groups that you follow.
About 400 million people of the 1.4billion people using Facebook are a part of one or the other group that they like. According to Hootsuite in 2020 Facebook will start doing group recommendations to its users to make the number of people using one or the other groups climb. New features will also be introduced which will help maintain a person's privacy. For example, a person will be able to ask questions and share sensitive information on health support groups without disclosing his or her identity. The gaming groups may get a new chat feature where the members can create new threads for discussions. If successful, these updates will also be done in other relevant groups.
Incline towards private channels
In the F8 developer conference last year Mark Zuckerberg laid great emphasis on " Privacy based social networking". He said private interactions will help build smaller communities within a large Facebook family. This means that Facebook will start prioritizing the private channels that it already offers like Facebook Messenger, WhatsApp, Instagram, Facebook groups, etc. Facebook may also bring the close friend filter that it already has on Instagram on their official page also.
Desktop specific pivots for messenger
Yes, you read that right. Although mobile reigns the digital marketing world and 94% of the entire ad-revenue of Facebook users come from mobile, Facebook has also started developing small pivots for desktop. Last year Facebook announced that they will launch a desktop specific messenger app. The Desktop Messenger will have the same features as the phone app. Group video calls and collaboration features will also be available in the updated version to mark their shift towards more private features.
More support for small business
This year Mark Zuckerberg shared a 10-year visionary plan, in which he also included his intentions to provide more support for small businesses. He said that within a decade they plan to develop the Facebook platform, the commerce, and payment tools in such a way that every small business owner can take advantage of all those features, which were available for only big businesses before. In one of his Facebook posts, he says that the number of small businesses using Facebook has grown from 90 to 140 million. Facebook may also release new tools for small businesses soon. These tools will help small businesses in gaining more business and becoming popular.
AR-VR driven ad-formats
Facebook has seen a constant shift from the static written content to the more short span contents like Facebook stories, videos, and augmented reality stories. So, now Facebook is promoting more AR-VR driven ad-formats. This also makes ads more dynamic and interesting. To support this Facebook made the feature of video poll format available for Facebook ads. The initial studies showed this feature to be a huge hit as compared to the normal video ads. This format will also help the business owners know the mindset of their target audience.
Another format that has become more popular is the Augmented reality format. Taking into consideration the love for augmented reality in today's generation, Facebook has started expanding AR opportunities for advertisers and digital marketing agencies. Advertisers and digital marketers can now create and publish their Augmented reality ads for Facebook and Instagram and make their brand more popular with the help of Spark AR studios. With the help of Spark AR, the brands can play around the filters and augmented experiences around, packaging, display of products, and a lot more. Facebook has also been trying to launch Augmented reality games. It played a major role in the launch of Liam Payne's single "Stack it up" by teaming up with developer Aug IT and developing pinball game ads that people can control with facial moments and can play the game in the ad itself.
Ad-targeting and uncertainties surrounding it
Facebook's Chief Financial Officer David Wehner said that Ad-targeting will become more difficult and there will be more uncertainties surrounding that in the year 2020. He said that this will be because of three main reasons. The first reason is the change in rules and regulations. Say, if we take the example of the European Union's General data protection regulations, many voted against letting Facebook use data from other websites and apps for ad-targeting purposes. This was done to prevent the privacy of European people.
The second reason is that Facebook itself is pushing for more privacy and private platforms. With more private information being shared in more private spaces, there are chances that you may not get enough data for Ad-targeting. Or, you may not be able to reach your target audience. The third reason is that soon they are going to launch an Off Facebook activity feature, where Facebook users will have more control over which information they are sharing to the advertising agencies.
Twitter trends to follow in 2020
You cannot always think that if you have started working with one social media platform, then you can dominate it for years and years. No, this is not possible. Social media is an ever-changing platform. So, what worked for you in 2016 may not work for you in the current scenario. The trends and the rules and regulations might have changed with the ongoing times. So, here are some of the Twitter trends that you should follow in 2020.
Ask more questions in your tweets
Asking more questions on your Twitter account may act as an icebreaker in between you and your followers. By asking questions it also happens that people looking out for similar content will also read your questions and will start engaging to your questions on Twitter, which will increase engagement and in turn will help you in raising awareness about your brand or business. Also, your loyal followers will reply to your tweet, hence your tweet will show up on the timeline of your followers and friends, which in turn will be read by many other people. But, there are three most important aspects of asking questions on Twitter. These include
Asking relevant questions that your user understands
Including a picture in your tweet question
Reply to all the responses that you get
This will help you gain more engagement and will establish you as a professional.
Use of relevant hashtags
Hashtags are the entrance to gaining more insights into the Twitter trending world. With the proper use of hashtags, you can make your brand popular on twitter. Hashtags are a great way to gain followers and increase interaction on Twitter. You can keep an eye on the most trending hashtags on Twitter and then use them or most importantly plan which hashtags do you want to use. But, the most important thing is that do not overdo these things. You should not forcefully insert hashtags into the content. It should look all-natural. If the hashtags are forcefully inserted then it may look like there are only hashtags and no content to be read.
Use more photos, videos and GIF's
Tweets having interactive photos, videos, or GIFs gain more interaction as compared to the Tweets that are just having text messages. People tend to understand the content more easily in the form of photos and videos.
The use of GIFs has also become much more popular these days. There is kind of a romantic relationship between social media and GIFs. Twitter has a native feature to tweet GIFs, which makes it an evergreen trending feature on Twitter. But, before posting the GIFs you should know these following things about posting GIFs.
The meaning of the GIF.
Before posting any GIF, you should know the meaning of what you are posting and the meaning of the GIF. The GIF that you posted can mean different then what you are saying and may become a controversy. Also, if you do not know the meaning then how can you trust other people to understand what you are saying.
When to post a GIF
You must understand when to reply to a tweet with GIF or include a GIF in your tweet. any serious matter discussion is going on on Twitter, that is the worst scenario to reply with a GIF, emoji, or any other funny comments. This is outright offensive. There is a social etiquette that you need to follow on social media also.
GIFs on Twitter are not the only GIF's
GIFs are not only found on Twitter but, they are everywhere on every social media site. Sources like Giphy and Giffer will help you find good and reliable free GIFs. A lot of websites are now getting interested in creating and uploading GIFs. Once you start using GIFs you will start understanding the type of GIFs that trend better on social media platforms and when and how to use them. You should think of using and uploading GIFs on Twitter, which will help you gain more interaction.
Use of different features
The use of social media platforms has changed a lot through years and years from the time of its establishment. Many features have come and gone. Social media trends keep on changing regularly. So, you should be up to date with the latest trends on any of the social media platforms. Twitter is one such platform. Twitter offers a lot of features for its users and you should make a point to make use of all of these features to gain popularity. These features are as follows
Search
The search feature on Twitter allows you to search for any of the conversations that you were following and could not find it now by using that particular hashtag used in that discussion. In this way, you can make sure that you remain in touch with all the conversations and tweets that are relevant to your field.
Poll
Instead of asking text questions on Twitter, you can create a poll using the poll feature on Twitter and then interact with your followers. Your poll will circulate for seven days and more and more people will be able to read your poll and interact with you.
When you use these features, you are not only using the features on Twitter but also sharing new content through a series of tweets. By using these features you may also get a chance to have a conversation with the experts in your field or business and receive good guidance.
Live video streaming on Twitter
Live video streaming is becoming more and more popular these days. All the social media channels including Twitter offer this feature and it seems to be a great way to bond with your audience through live video streaming. Live streaming is a trending feature on Twitter and in 2020 it is going to become an important component of marketing strategy on Twitter. To go for live streaming on Twitter, you need to follow the following steps
Go for composing a new Tweet
Then choose the camera option to insert an image, a video, or to start the live streaming access the media or microphone and you will have the permission to go live and share the entire video with your followers on Twitter.
And after this, you are good to go live and do live streaming of your brand on Twitter and increase your brand awareness.
Pay close attention to your Twitter analytics
If you are a business owner, a digital marketer, or a social media influencer, then you should keep an eye on your Twitter analytics and trends. Keeping an eye on Twitter analytics will let you know about the likes and dislikes of your followers and your audience. This will help you carve your social media strategy for future campaigns on Twitter and will also tell you what to post and how to post. You do not have to be a pro in analyzing your Twitter analytics data which will tell you how many likes, dislikes, mentions, retweets, and replies you got on the post that you updated on Twitter. Going through the analytics will tell you how your tweets are performing on Twitter and will give you an idea of how you can do better.
Instagram trends to follow in 2020
Instagram is a branch of Facebook and has also become the second-largest marketing platform in the world of social media. Any business, small or big, will have a business page on Instagram and there are looking for more and more followers. About 50% of the population on Instagram follows one business page and it has 1 billion monthly active users which makes Instagram a very big marketing platform. There is a lot of tough competition out there and you need to be on top of the latest trends to follow too at least remain in the competition. Here are a few Instagram trends to follow in the year 2020.
Instagram stories: the storytelling feature
The Instagram stories were launched in August 2016 as an add-on feature, but, after that, it has evolved a lot and there is more to it now. It has evolved in such a manner that in 2019 it has more than 500 million daily story watches. This is proof that how strongly the Instagram story feature has evolved over the three years from 2016 to 2019. There are various interactive features of Instagram stories like posting a poll, asking questions, stickers, countdown timers, and a lot more. Posting a Poll, to find out your followers' opinions is one way to interact with your audience and stay close to them.
You can also make announcements regarding changes in your products and ask questions to your followers through stickers. Whether you are introducing a new product or updating the prize of old ones, you can know more about your followers' mentality by updating it on Instagram stories.
All Instagram stories disappear after about 24 hours. But, you can save your Instagram stories with high engagement in Instagram story highlights where you can save it permanently and this will also help the new visitors and followers on your Instagram page to know more about your business.
IGTV gains more popularity
Instagram's most recent feature, the IGTV, was announced in 2018 and from then onwards it has practically changed the world of business owners on Instagram by allowing them to showcase more of their talents through live video sharing. Instagram has invested heavily in promoting this feature of theirs and has given a new dimension to brand promotion on Instagram. There is an over 1000% increase in IGTV views and the IGTV previews now appear on regular Instagram feeds.
A brand can also cross-promote the IGTV videos on their Instagram feeds to gain more views and exposure to their videos. The IGTV feature will continue to grow and expand in the year 2020 with more and more business owners and influencers making use of this feature. Instagram has now also included the feature of landscape video content which makes it easier for the users to gains views also on the video that is already created and published on Instagram before. But, initially, this feature was developed to promote the creation of vertical video content.
Instagram shopping: a tool to generate more revenue
Other than promoting your site on social media you can also generate more revenue through it. After the Instagram shopping feature got incorporated, the platform has turned into a huge e-commerce platform where you can upload your site and sell things on it. Over 130 million users are tapping to view Instagram shopping tags each month. If you have an e-commerce site, then you can start by setting up your shop or site on Instagram and then go ahead from that. Instagram has also added various features like tagging products on Instagram, tagging prizes of products on Instagram posts, checking out these products, and then completing the entire purchase on the same platform itself.
The Instagram explore page also includes a Shopping tab, which makes it easy for the users to find the products they want to purchase and can directly purchase it from the app itself. Here you can know how to use the Instagram shopping feature.
Huge response to Tweets and Memes
It is always interesting to see the response to a particular content that has gone viral on one social media on another social media platform. This will tell you how your followers think about and what is their mentality. Nowadays Instagram is not just about the perfectly curated posts with the perfect picture and hashtags. It is way much more than that. Particular accounts are just famous for posting their memes. But, there is one more thing that has caught Instagram by a thunderstorm and its users by surprise. Well, here is what it is
Many people have started sharing the screenshots of the Tweets from their account on Twitter and it is noticed that this activity has received a huge and overwhelming response in the year 2020. You can share your Tweets as well as that of another person, but, do not forget to tag their Twitter handle into your Instagram post or stories. You can also tag these people if they are on Instagram. These Instagram posts do look quite similar which includes a small screenshot of your Tweet with many relevant hashtags. This can be a very good way to share not only yours but, other people's opinions and get more engagement.
You can also add a tint of humor to your follower's response on Twitter and share it on Instagram which may gain more popularity.
Your Instagram content should be more interactive and attention-grabbing
Every one of us is attracted to interactive content with a great number of examples and pictures. So, if we want interactive content then it is obvious that it will be the same case for our followers on social media channels also. Interactive content is highly in demand these days and it is very easy to do this on Instagram.
Instagram stories have various options like polls, quizzes, and questions that can help you interact with your followers and customers very easily and can give a huge boost to the Instagram page of your business also. You can also be more creative with your content. You can open up the stories option, upload the photo or content, and then tap on the sticker icon to access all of the interactive options. Here is how you can become more creative in your Instagram posts and feeds
You can put up a quiz to test the audience knowledge
Your audience can join a private Question and Answer chat with you.
You can arrange for a giveaway contest and create a countdown for that
You can add a question or a poll for their opinion
Your content should be authentic
We mostly see neatly curated photos and posts on Instagram, but, what people like the most is the authenticity of your content. People want to see how you do things and what are the cliche's that you faced and where did you goof up. People will also like to know about the real you. Many businesses still opt to put up gorgeous photos, but, many of the Instagram users now tend to put up posts about the real-life, the bad days they had, and lot more. More and more people have started incorporating this into their strategies by posting messy photos, posts of work unfinished, messy workplaces, and a lot more. They also tend to bring the behind the curtains staff, that is working hard to put things on the Instagram platform and make the posts more interactive and meaningful.
Influencer marketing will continue to dominate
Influencer marketing is one of the most important ways to gain more audiences with the help of influencer marketers, who will endorse your brand on their YouTube channel and Instagram. Most of the businesses need to go for influencer marketing at some of the other points of using various social media channels for digital marketing and increasing their brand awareness.
In the year 2020, you may see a lot more story content as compared to the feed content. Some social media influencers either do feed content or story content on Instagram. So, as a brand, first of all, you should be clear about what type of influencer marketing you want to do and then make a deal with the influencer. Also, keep in mind that there are micro-influencers who work on a particular niche and these influencers tend to get more engagement as compared to the influencers with large followings. Working with influencers and going for influencer marketing is also an experience in itself.
LinkedIn trends to follow in 2020
LinkedIn is a social media platform which is made for pure business purpose and to connect people from business platforms and to unite them in one thread. It is a platform that binds together professionals from different parts of the world. So, please have a look at the 2020 LinkedIn trends that you should not miss out on.
Branding with LinkedIn profile
In 2020 for LinkedIn the users will not only have to write good content for SEO purposes of their profile but, also for gaining the attention of employers who are looking for employees in a particular field. Today people do not just consider your online profile as your biodata, but, they also want some proof for that. For that, you need to work on your background image and your headshot photo. The background image should be related to your current work profile and the headshot of your profile should be clear and identifiable and casual to some extent. This will help authenticate your profile to a greater extent.
To brand yourself, another most important part is the LinkedIn title. The LinkedIn title should be interactive, but, at the very same time talk about who you are professionally in an affirmative way to catch the employer's attention. It should also be rich in keywords. This is to beat the competition around your profile.
The about section is the most important part of your profile as it tells a lot about your profile and what you want to do in the future. You can be more creative with the about section and may also include some of your hobbies into it to give more weightage to it. You can also share the passion for your work and the past accomplishments that you have achieved in a glorified manner.
Experience section
In the experience section, you should include the previous work experiences that you had and the organizations that you had worked with in the past. But, along with that, you should also stay put with writing about your accomplishments in a more accurate and glorified way.
In short in your profile, you should have content that does good branding for you and is interactive enough to get the employers' attention and which may help you get that dream job that is made for you. You should never forget to include the volunteer experience that you have done for the community and society as the company organization loves to know about it and to hire people who can think out of the box and do a lot of volunteering.
Activity on LinkedIn matters a lot
Before a few years if you just uploaded your resume on LinkedIn that would have been enough and employers would have come looking for you when they looked at your profile on LinkedIn. Now it is not the same. Now there are more than 690 million members on LinkedIn, as a result of which you should be more proactive on your profile to get noticed. As a potential employee, you should also look into the possibilities of your profile becoming more visible along with a strong and good resume, and work profile. This clearly states that you should know how to brand yourself in the field of jobs to get the best deal. Having an updated profile is a good thing, but posting, sharing, and updating more content on the LinkedIn profile will keep your profile up to date and gain more visibility on the platform. The LinkedIn expert Hannah Morgan also believes in the same thing.
You should also follow the following tips while posting the content on LinkedIn. These include
Give a detailed explanation of why you are posting the content on LinkedIn
Use the relevant hashtags that are much needed for your article
Make a point to respond to every comment on your profile
Also, every activity that you do on LinkedIn is visible to a person who has a look at your profile. This also tells the person about the topics that you are interested in, the way you respond to other people's comments and how well do you take negative remarks.
Performing a great SEO
Search Engine Optimization (SEO) is the most important part of digital marketing and is also very important for social media platforms to remain on top. Change is a very important truth of the entire world, and it is inevitable. The same thing happens in the field of digital marketing and social media also. Before it was very easy to make your profile rank on any search engine pages. But, now it is not the same. We have seen LinkedIn making relevant changes in their algorithm and bouncing back into the business. At first, any content that had a lot of content in it was given the top ranking. But, soon this strategy failed and people needed to work harder to feature their content on the first page and that is where the need to do a great SEO of your site arises.
Use of Keywords
Implementing the use of Keywords in the LinkedIn profile is just the beginning. You just should not stuff your content with keywords. You have to use the most relevant keywords that are most important for your content and also have a high ranking. The keywords should be addressing the target audience, represent the niche that you are working into, and you must also ensure that these keywords are used consistently, without any grammatical error and in a contextual manner.
Engagement of members
The most important part of bringing your profile into the employer's notice is to have a good engagement with other members. Having a good engagement on your profile converts it into a vibrant profile. For this, you need to contribute regularly, listen carefully, and let the conversation grow naturally without any prejudice. You should also post authentic content regularly, comment on other contents, and reply to every comment that you receive on your profile.
So, these are some of the digital marketing facts that you should be aware of if you know of something else, please do let us know in the comments section.