Duplicate & low-quality content has become a common issue for E-commerce websites. And if it doesn't handle appropriately then it gets worse.
You possibly will end up replicating huge sections of your website without even knowing it, resulting in the degradation of your search engine visibility.
Search engines now become more complicated, they are considering the websites with high quality and unique content for indexation.
In this guide, we've dug into the duplicate content Issues usually found on an e-Commerce website.
But initially, you need to understand what duplicate content is & why does it matter for your e-commerce website?
What is Duplicate Content?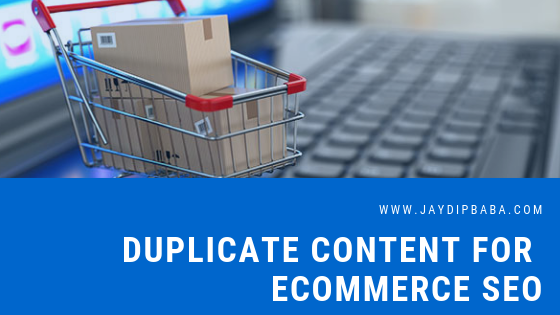 Duplicated content refers to the term in which a considerable section of text is similar or exactly matching to another text in the same site or an external site.
Let look at the definition by Google:
"Duplicate content generally refers to substantive blocks of content within or across domains that either completely matches other content or is appreciably similar. Mostly, this is not deceptive in origin […]. If your site contains multiple pages with largely identical content, there are a number of ways you can indicate your preferred URL to Google. In the rare cases in which Google perceives that duplicate content may be shown with intent to manipulate our rankings and deceive our users, we'll also make appropriate adjustments in the indexing and ranking of the sites involved."
Source: https://support.google.com/webmasters/answer/66359?hl=en
Why You Should Care for Duplicate Content for eCommerce SEO?
Duplicate content can originate three major issues for search engines:

Search Engines get puzzled in deciding which version(s) of the webpage to include and which ones to exclude from their indices.

They don't recognize whether to associate the link metrics to a single page or keep it parted amongst numerous versions.

They aren't able to distinguish which version(s) of the webpage to rank for search query results.
Not only the search engines, but website owners also suffer a lot from duplicate content issues. The consequences of using duplicate or low-quality content can be disastrous for your e-commerce website.
You are losing the benefits of SEO if you are ignoring the quality of content on your website. The direct influence of duplicate content can lead to:
Lower or no search rankings

Lesser web traffic

Bad user-experience
Consequently, e-commerce websites should alert in distributing thin or duplicate content. Now let's further understand these duplicate content issues and how to dodge them.
1. Non-canonical URLs Issue
Sorting your products is easiest and one of the best ways to improve the user experience on your e-commerce website.
Your users want several options such as price, date, review, color, and size to sort your products. And since you want to deliver great user experience, you've obeyed their demands. But now your website is filled with several URL parameter options.
Here the problem is that Search engines will crawl & index all these pages; however, they will not provide them with any ranking on search results.
Without implementing the "rel=canonical" tag you're actually allowing the search engine to choose any of your web pages to rank randomly in the search results.
At times this works out well, but mostly it doesn't. And definitely, you can't leave your website like this!
Solution:
You definitely don't want these kinds of unsystematic sort orders to appear in the search results in place of your which desired product listings.
You want your potential customers to land on the webpage that you have created especially for that product. And to notify search engine about this, you need to add the canonical tag to the 'main' version of the webpage.
Here is an example:
If you want to buy poster online and you are checking Labno4.com check their one of the best product, https://www.labno4.com/poster/lab-no-4-customer-is-king-corporate-startup-business-quotes-poster which is having the canonical tag as follows. 
<link rel="canonical" href="https://www.labno4.com/lab-no-4-customer-is-king-corporate-startup-business-quotes-poster" />
Insert this tag to the header section of your webpage and you're done!
2. No-index (robots.txt) Issue
No-indexing is a meta tag that notifies to the search engines not to consider a webpage for indexing. If you are not utilizing robots.txt to control your website crawling then you are actually attracting search engines to crawl your website openly without any restrictions.
You are allowing them to crawl all your low-quality WebPages, or getting trapped in an endless number of URLs created on your website.
For example, a calendar segment forms a fresh URL every day.
Solution:
Every website has its crawl budget and the restricted number of WebPages that can be incorporated in a crawl.
And you need to ensure that your most imperative pages are getting indexed and you're not wasting your efforts in crawling temporary files.
Robots.txt tags are useful in blocking content that you don't want the search engine to crawl and index.
If you're facing some issues regarding indexing, the robots.txt file is a perfect place to confirm and identify those issues. The robots.txt should always exist on the root of the domain, for example:
Google Search Console is one of the best SEO tools to spot the blocking URLs by robots.txt file.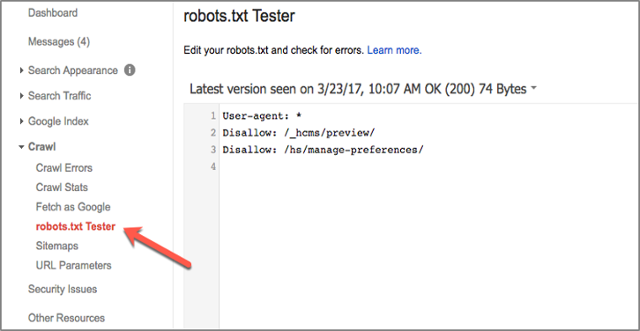 Moreover, your robots.txt should always be present on the root domain, for example:

People often misunderstand No-indexing with canonicalization. No-indexing informs the search engines not to index a webpage, whereas canonicalization informs that two or more URLs are same, and one is the "Main" canonical page.
3. Product description Issue
Every e-commerce website needs content to explain the details and features of the product. And consequently, a lot of e-commerce websites are using the raw description provided directly from the manufacturer/seller.
And this gives rise to the huge content duplication problem and search engines not capable to differentiate your website in the SERPs.
Since a manufacturer shares a similar type of content to all brands and this leads to a lot of websites having exact matching content on their product pages.
Even big organizations are found guilty of this. For example, the product description for the novel 'Meluha' is identical on both Flipkart and Indiamart.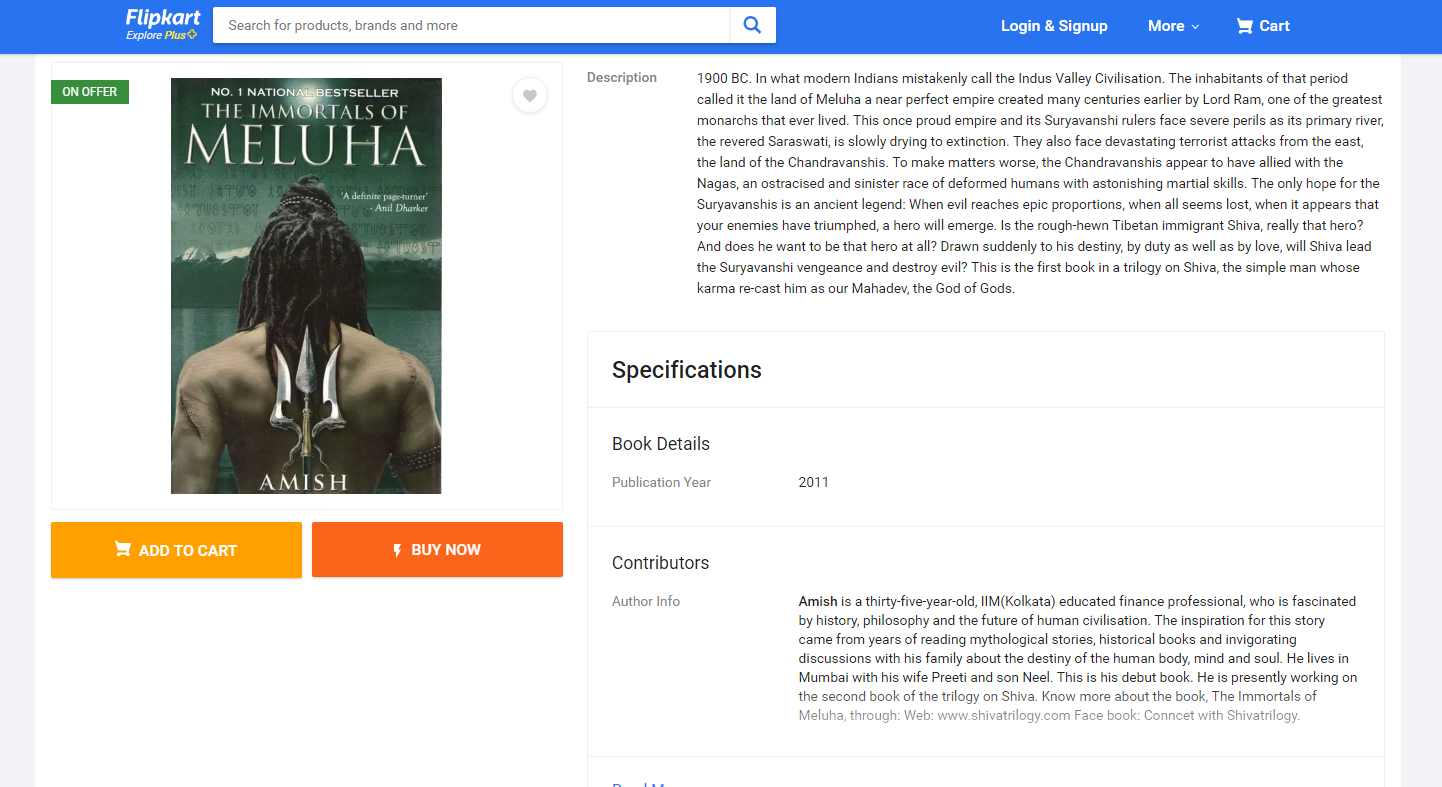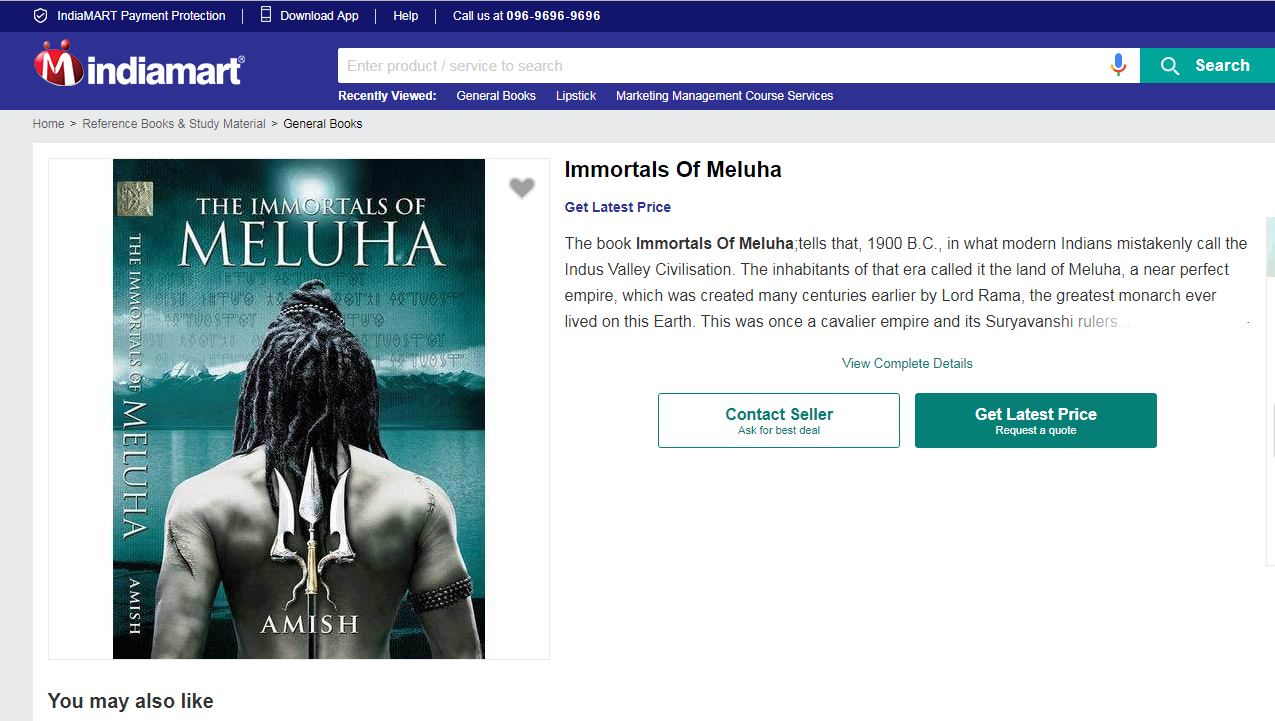 If you are competing with big brands by using identical content, then both the search engine and users will likely to prefer the website with the greater brand authority.
Moreover, an identical product description becomes a major hurdle when a brand wants to increase the number of platforms they are using to sell their products.
For example, if an organization is already selling products through its website and now wants to sell their products on Amazon as well. And the organization uses the exact product description on both the websites.
In this case, the brand will lose its top ranking in the SERP for its own product, as e-commerce giant Amazon has great domain authority.
Solution
There is only one solution to this problem and that is unique content. There is no alternative for high-quality content.
You can hire a dedicated team to ensure the uniqueness and quality (proper grammar, no misspellings, etc.) of your content. Moreover, you can even hire freelancers or outsource your writing project as well.
4. Reviews – User Generated Content Issue
Several CMS offers built-in review functionality. Sometimes review pages are created separately to share the reviews for specific products. And sometimes reviews are shared on the product pages.
And due to this, multiple duplicate contents creates issues amongst the product pages and the equivalent product review pages.
Solution
Such "review pages" need to be canonicalized to the official product page or you should add "no-index, follow" through a Meta robots tag.
The canonicalization technique is used, when a link to a "review page" exists on external websites.
5. WWW vs. Non-WWW URLs Issue
A search engine considers "http://www.domain.com" and "http://domain.com" as two different web addresses. And there is no SEO benefit of opting one over another.
When you put WWW  in the starting of your website URL, it operates as a hostname that will help you with the DNS flexibility, the capability to control cookies while using several subdomains, and many more. Where a non-WWW domain also termed as naked domain does not provide any technical advantage.
You should always use www in your website URL since at present you have a small website, and tomorrow you wish to have a large website.
Solution:
301 redirecting from undesired version to the desired version is the suggested solution to overcome such technical URL issues.
Moreover, you can use webmaster tool by Google to set up www and non-www version of domains.
6. URL parameters Issue
Search Giant Google seeks to crawl each and every link of your website. However, sometimes it will bump into the same URLs that redirect to similar content. This generally happens due to inaccurate URL parameters.
URL parameters are additional information attached to the ending part of a URL. For example, the "sort" parameter indicates how to organize products, and the "setCurrencyId" parameter indicates in which currency to show the cost.

We understand that duplicate content is a big no for every Search Engines; however, by modifying URL Parameters, such pages which have similar content will be considered as unique content.
However, simply modifying the arrangement of items on your webpage does not consider as being unique and original content. In fact, Google considers this as copied content.
Whenever Google notices duplicate URLs, it makes use of learned information regarding your website to decide which URL is the perfect representative for a particular product, and the search giant will endorse that URL while devaluing or hiding the other ones.
Usually, Google determines these URLs by using hints such as link popularity & content provided on the page.
Solution
Parameter handling is the best solution to handle this issue.
The URL parameters section in Google Search Console is one of the best tools to identify which URL to crawl, and which one to avoid.
This can help you in handling duplicate content and provides you with the power to control how Google indexes and represents your website in SERP.
Moreover, Google has recently updated the URL parameter feature and added a few more setting options and control powers for the users.
Previously parameter handling was an option beneath settings but currently, you can access it below Crawl > URL Parameters.
7. Category pages Issue
Category levels are the most common form of duplicate content on an e-commerce site. It generally happens when multiple categories target a similar type of product (for example, "Men Shoes" and "Shoes for Men").
It happens due to several reasons like trying to present the category in two different parent categories, trying to reach different markets, or sometimes in the name of targeting keywords for SEO.
Therefore, if the pages are targeting the same topic, Google will not have a clear picture of which page takes priority.
Solution
There are so many ways to take action on this concern but it depends on whether you are working in more of a preventative or reactive capacity.
Many merchandisers don't realize that there is a problem with having multiple landing pages for a product type.
But helping them understand what to avoid and whatnot might work. The automatic answer to this issue is to clean up the existing pages to indicate importance more clearly.
To identify the most visibly problematic categories, begin with a crawl and search for the exact matching or extremely similar H1s.
After that, if feasible, then perform a manual check throughout a list of all live categories since some duplication can't be found simply via crawl data.
While looking for the duplicate categories on your website, keep in mind that Google also prefers on-page content to understand page goal.
Consequently, product selection option in categories should be well planned, as most of the content on category pages taken from the titles of the products.
A number of e-commerce CMS's let you identify the products with dual categories, and this can be very useful in locating this specific type of duplicate content.
And, once you've done with the categories, the best action is to apply 301 redirects to all pages.
Conclusion
So, that it is, the most common issues surrounding duplicate content on e-commerce site we encounter on a daily basis. We hope you enjoyed the guide. 
If you have any questions or if you want to add a few more tips, then share with us as a comment below.