"Good SEO work only gets better over time. It's only search engine tricks that need to keep changing when the ranking algorithms change." – Jill Whalen
These words by Jill Whalen are utterly true in the world of SEO, where there is an update in a shorter period, and even trends keep on changing. With this comes the SEO Trends for 2020. Google is one such search engine that comes up with new and updated search algorithms every year. These changes are really small but have a big impact on your search rankings. 
With new businesses coming up, there has been a rapid increase in the need for staying on top search of the SERP as every single person wishes to grab the attention of their targeted audience towards them. Well, if you want to stay on top of the SEO Game, You need to keep up with the latest SEO trends. It will help you in meeting the demands of search engines for ranking your website.
Are you worried about your rankings? Don't you worry, Here we bring you a list of SEO Trends for 2020. It comprises of all the new strategies that will eventually help in improving your SEO.
SEO Trends 2020
Here are the 9 Seo Trends For 2020 that will help in improving your web rankings.
Rich Snippets will reign the search results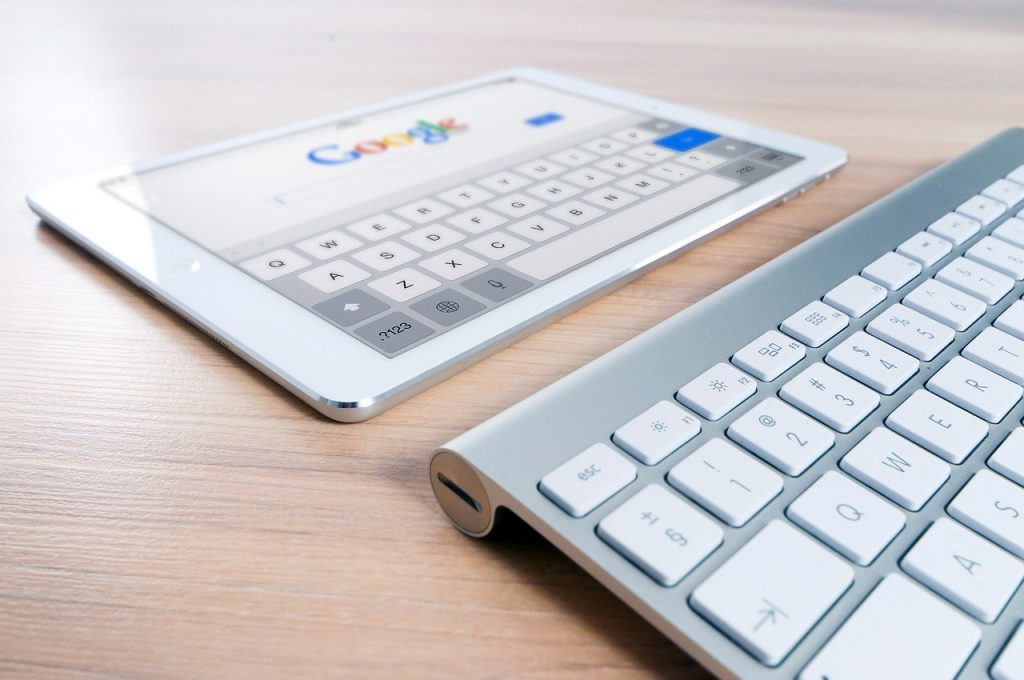 Snippets consist of additional information to your search query. Some of these Featured snippets are found above the top organic and paid results. Sometimes they are also referred to as "Position 0." and some of these are Review Snippet, Product Snippet etc, there are various Schema Markups you can use on your site(s).
Due to Position 0, a bunch of blogs are not even clicked as the audiences get their answers directly for the SERP. These featured snippets have brought notable changes in Google's search engine result page.
According to research, Featured snippets get more traffic when compared to the top organic search results as they got high CTC. But getting your Snippet rank on top isn't an easy task.
There are some points you need to keep in mind, such as:
Always pick the keywords that you already rank on and the ones that already have featured snippets on them [For Zero position]
Consider creating a Snippet Bait of at least 40-60 words, which is specially curated for ranking in the Featured Snippet spot. [For FAQ snippet]
Last but not least, You can also pick the questions from the "people also ask" section. It will give you an idea about related questions that you can answer. [For Q&A snippet]
Bert update & Search Intent will change the game
The term BERT refers to Bidirectional Encoder Representations from Transformers. This is one of the most significant updates in Google's search algorithm after Rankbrain (2014).
It is believed that Bert will also have a huge impact on conversational queries with the inclusion of prepositions such as "to" and "for." This will bring a big change in the world of search queries.
It is said that BERT will have its impact on one queries out of ten. Using Bert model for your website will intensify its chances of being ranked on the top of featured snippets results of Google SERP.
Some people who are talking about 'Bert Optimization.' To burst your bubble, there is nothing to optimize for BERT. Google is using BERT for upgrading its understanding of natural language. It can be considered as one of the biggest Seo Trends For 2020.
Then what can you optimize here?
You can definitely optimize the intent of search queries. With the release of Bert, it is utterly essential to match your intent with customer's queries. It is the key to successful content.
Videos may become a staple content
Have you ever paid attention to the featured snippets?
The search results consist of featured video snippets on the top results.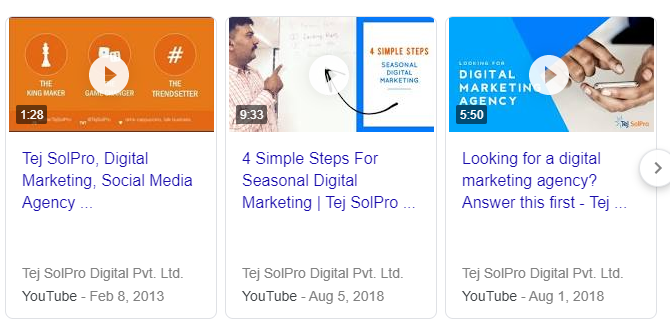 According to research, Online videos are going to take almost 80% of online traffic by the year 2021.
We hope now you must have understood the importance of videos in your digital marketing plans.
For improving your SEO with the help of videos,
Consider segregating your content in different sections. It will help Google in understanding the content of your video. Furthermore, it will also be easier to put your videos in a snippet.
Video optimization for SEO is utterly essential for making it rank on the featured snippets. Besides, Your title, tags, and description help Google in understanding the content of a video and your YouTube SEO will be in better shape.
Don't rely on the captions provided by Youtube. Instead, do it yourself by uploading a transcript. By doing this, there will be an assurance that Google and Youtube will understand every single word of your video.
Besides, create Youtube videos that act as supportive material to your existing content. To attract more traffic on your website, consider having embed videos.
Voice Search Optimization
Ok, Google! Can you please find Theatres near me?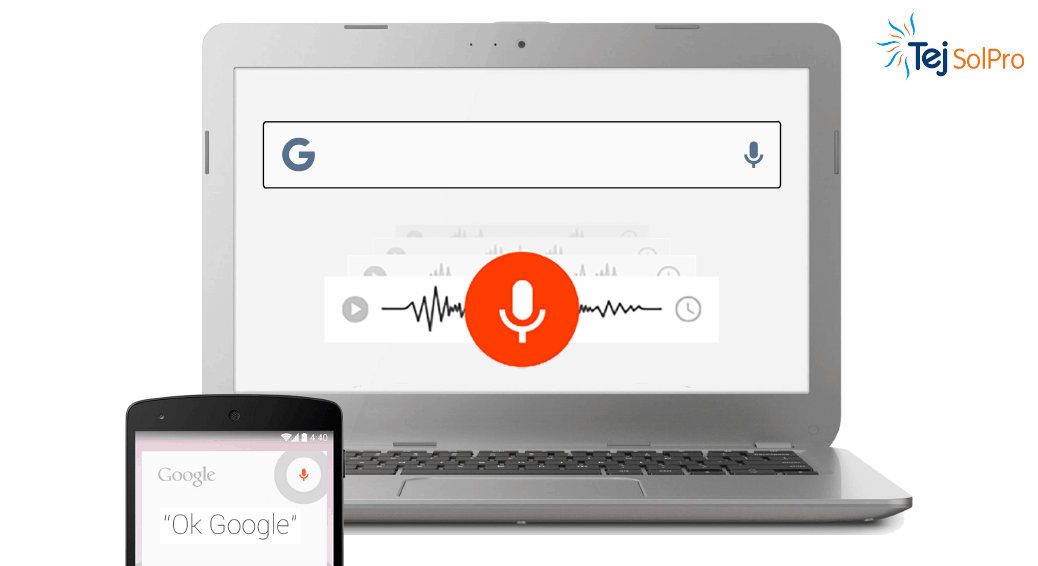 Who doesn't love talking to Google and getting answers to all their search queries.
According to research, 41% of adults perform at least one voice search every day. Out of all the mobile queries, 20% of them are mobile queries.
Voice Search optimization is utterly essential as people generally type or ask the queries in the manner they speak. This leads to extensive use of long-tail queries. Mostly, users are looking out for direct and simple answers to their queries.
While optimizing for voice search, consider these points:
Get your content to rank under the top 3. It is seen that Google generally picks the answers for voice search form the top 3 contents in search results.
Consider including a question and answer in your content. Generally, people ask questions in the voice search and are looking for simple answers. Google picks the content that consists of sections like a) the question and b) the answer.
High-Quality Content
Creating High-quality content is one of the essential ingredients of an effective SEO strategy. Generally, users lookout for content that is helpful and relevant to their search queries. So, make sure that your website's content answers their queries.

For the same, you must invest time in researching your content. Besides, follow a structure that is logical, easy to navigate, and read.
Talking about SEO Trends for 2020 in terms of content, the type of content that will help in increasing a website's popularity are Informative and quality articles. If your content looks like a sales pitch, it will be ignored by users as they are smart enough to point it out in the content.
While chalking out your content, consider these points:
Who is your audience, and what is their way of searching?
What is their intent behind asking a specific question or query?
Giving direct and straightforward answers with quality and authoritative content.
Focus on Branding not only Ranking
Google is likely to rank branded websites when compared to less established businesses. The reason behind this is as simple as it could be When compared to less established businesses, brands provide a much better user experience.
It is utterly essential to create a brand that people trust and want to do business with. People also want to see Brand's Online Reputation is good. With the changing times, even customers are evolving and getting smarter. They have greater expectations from the marketing section.
The more trust you gain, the more benefits you get. There are possibilities where clients would share your content, talk about you to other people, and may even buy your product or service.
Backlinks are forever
Many people think that backlinks have lost their charm and don't add anything to the SEO plan. But to your surprise, Backlinks are quite essential in the list of SEO Trends for 2020. And they will remain the same for eternity.
The only way to get quality backlinks is Quality Content. And To be on the first page, you'll have to opt for link building.
Ways to get High-quality Backlinks in 2020
Consider Publishing "Skyscraper" Content and Ultimate Guides.
Use Outdated Resources for building links.
Make Use of Content Formats for generating links.
Authority Resource Pages.
It's already Mobile First
You'll be surprised, but mobile UX still makes it to the list of SEO Trends for 2020.
Google took up mobile-first indexing in 2019 to improve the mobile search experience. Surprisingly almost up to 70% of web traffic happens on a mobile device. So if you haven't optimized for mobile, there would be utterly fewer chances of appearing in the search engine results.
In recent times, it is essential to build a site that is compatible with mobile-first, and after that, for desktops. With this, there will be no need for optimization post the site launch.
Things to keep in mind for mobile-ready sites:
There will be a need for modification in the content structure and representation for technical SEO.
While you're creating the website, think that your user is using a mobile phone rather than a desktop. Because a greater number of people will find your website on mobile phones when compared to desktops.
Technical SEO will be more crucial
With technological advancement, even search engines are getting better at crawling, indexing, and Understanding your information. No matter how amazing your content is, it doesn't hold any value until its seen and founded.
For it to be visible on the search engine result, there is a need for a strong technical SEO foundation.
Wrapping Up
There are times when people think they've understood the entire SEO. But then, Hello? There come the updates. SEO is an ever-evolving process that requires a combination of both online and offline marketing strategies to succeed. Consider investing in SEO as a long-term strategy for the generation of leads.
We hope this blog on SEO Trends for 2020 will help you in deciding the further plans for your website. If you already know about these trends, then it's time to double your efforts and get the targeted traffic to your site from Google SERP.
If you think we have missed any of the trends, then feel free to share in the comments. Also, if you have any feedback, drop them in the comments.