SEO is an interesting business tool in Digital Marketing. It is powerful beyond belief, yet riddled with all types of myths of SEO ranking if left unchecked. To keep your traffic up, you will have to do rationalized search engine optimization of your website.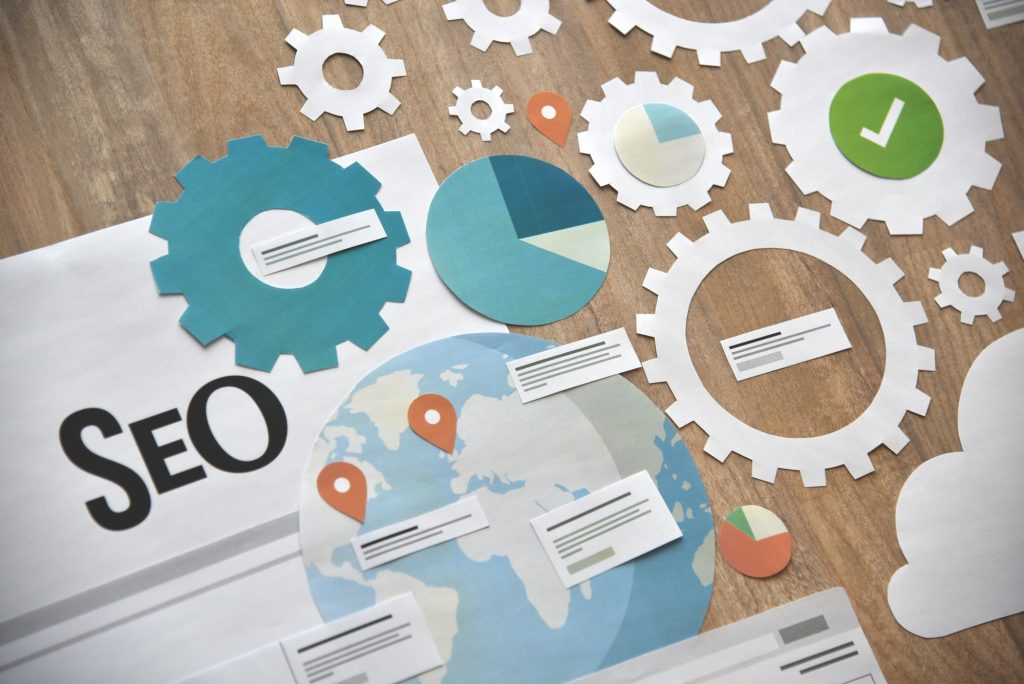 But every SEO firm does not have the ability to bring your website on the top of the search engine. They need to have good fodder about Search Engine Optimization. The following are some facts about SEO, which you shall vision while selecting an SEO Firm for your business website.
Many times clients want a guarantee for ranking but being a good digital marketing agency, they can't guarantee a ranking as Google ranking is depending on more than 200 parameters. And many times if you are ranking on wrong keywords, you might get ranking but not a business.
Take a look at the straightforward statement of Google!
No one can guarantee a #1 ranking on Google.
Beware of SEOs that claim to guarantee rankings, allege a "special relationship" with Google, or advertise a "priority submit" to Google. There is no priority submit for Google. In fact, the only way to submit a site to Google directly is through our Add URL page or by submitting a Sitemap, and you can do this yourself at no cost whatsoever.
Anybody who claims you a number 1 search engine result is a shame. As the search engine results keep on varying. It could be based on the location you're in, the device you're using – Mobile or desktop and last but not least, your search history. These things have a huge impact on the ranking of a specific keyword.
For example, The keyword 'Bata Shoes' could be on number 5 in Ahmedabad whereas it could be ranking on number 1 in Surat. So, the results could be entirely different for people residing in different places. 
This is an utterly reasonable step taken by Google to keep changing the listings for looking out for the ones that are best for the position 1234.. onwards. Furthermore, this step is taken towards improving the search engine results with time.
So, If anyone claims a guaranteed search engine rankings, they are entirely wrong as there is no such thing. It is impossible to do so.
Don't believe everything you hear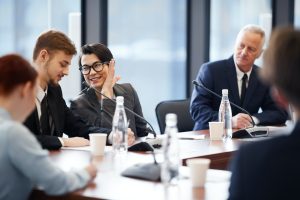 There are Digital Marketing Experts in every single field and SEO is no different to other fields. It has experts with big names whose aim is not to help you grow; instead, they just aim to promote and sell their upcoming ebook, course or product.
Some of these experts have been gifted with the ability to sell their products. With this, we have just no experts who will take their time out to help you and teach some important stuff. It's just that the number of people selling out their products is much more. It is becoming the next big thing.
There are a certain set of principles that are just not going to change. The technology surrounding these principles will change, but the ones that are underneath, such as direct response marketing, inbound marketing, and principles on marketing will never change.
Sometimes these experts also try sending you a sales pitch and advertisements to provide you with extraordinary results in a shorter period.
True influence
 A reputable SEO firm will educate, inform and connect you with the white-hat SEO strategies.   They will suggest the best practices from your landing page to content to navigation.
If you're someone who doesn't have much knowledge of SEO, then you should consider contacting an SEO professional who can help you in choosing the apt strategy for your organization. It will let you focus on your business and carve a path towards success.
Here, the SEO experts focus on getting the targeted traffic and then converting them into possible customers. The focus has to be shifted much more on selecting several keywords rather than just selecting a few of them.
Rankings are not everything
There are several things to one's success other than just a page 1 result on Google. It's incredible to be in that place, but it alone cannot define your success. If you have hired a trustworthy and knowledgeable SEO agency, they will make you understand several other ways of having a booming business.
Sometimes websites rank amazingly well, but still, it doesn't result in any better sales or profits. With this, one should just have ranking as the end goal. You should also consider other various things such as what happens when a user visits your site and are they even converting into potential sales.
Always choose your SEO agency wisely as they can help you with several services. To name a few would be the SEO, customer conversion rates, and most importantly, the user experience.
Don't fall prey to anyone claiming number 1 rankings as it is totally a scam and nothing else. They get in touch with you and do absolutely nothing for you and your business.
Giving a Guarantee is an Unethical Practice
Working with SEO is entirely different when compared to other fields. In some of the working fields, one can promise the outcome of the process after some time. But SEO is one such field where you cannot make a promise about anything.
There are some companies that call themselves the SEO company but all they have is the sales skills to lie and make a fool out of people. They are even one of the reasons behind ruining many people's livelihood.
Seo is not the art of cunning or deceiving anyone. There are times when legitimate SEO companies who are sure about giving the desired results take a step back. Because the promise also carries the name of the brand they are working for, which needs them to deliver the promised services.
Google twitches and changes
The Google Algorithm gets changed ample times in a year. The keywords fluctuate like lightning during the thunder. Try to understand that Search engine optimization is really insidious, a great practice of content, designing can help you.
Past of the Website and now
The website should have a wide-reaching impact. It should have an attractive design, content, etc. Your website should create a standing-out impact on the visitor. Select the best colours, unique, user-friendly for the website.
Quality is better than quantity
A single backlink on the website will exponentially increase your odds of traffic. By this, you will attain a large number of visitors and get noticed. People are always focused on rankings and think that SEO is all about it.
To your surprise, long-tail keywords are the ones that bring most of the traffic to all your websites.
A Google engineer even can't tell you the tactic of bringing your website on the top. Every keyword and search on google depends on the location and Computer-Computer. Search engine optimization is the unpredictable side of Digital marketing.
It is a game of traffic, not ranking
The main motive of any SEO is to enhance the traffic on the website. Google crawler is a damn smart person; it will pick your website on the basis of the originality of the web-content and how interestingly you have explained your business model. The content of the website should include the necessary keywords crafted in creative content.
Most Common SEO Frauds
There are probably 75% of organizations that come up with several questions regarding SEO after they have been scammed by someone. People majorly fall for the number 1 ranking guarantee on search engine rankings. It makes their site result in utterly lower rankings. Here, we bring you some most common SEO frauds as below:
The promise to provide monthly reports that have documented all the 1st-page positions.
Optimization of the website for almost 100 different targeted keywords.
Each month you'll be on the 1st-page results, otherwise, you don't need to pay for the same.
Tracing Traffic with higher rankings and guaranteed fast listing on various locations such as Google, MSN, AltaVista, and 100+ other engines and portals
One of the best offers is the one you'll not have to pay anything if there are no visible results. Sounds interesting? It seems like a win-win situation, but this isn't the case here. These SEO companies are smart enough and know very well to handle such situations. They always pick the keywords that are easy to rank on.
These keywords could also be the ones that hardly have anything to do with your business and will not even help your business. This type of keywords are also known to be non-competitive. Such practices are thought to be some sales techniques that are just not performed by legit SEO companies. Tricking your client is the last thing on any reputable SEO companies list. It is highly unfair to deceive clients who don't have much knowledge about SEO and its workings.
How can you actually attain high rankings for a keyword phrase?
For getting ranked higher on the natural lists, Google has to provide you with authority on the phrase targeted by you. The more general term you use, the more difficult it will become to rank on it. Google is smart enough to never let people know their ranking algorithm. But with continuous research, testing and experience the professionals in the industry have listed the essential factors as below:
Quality and Quantity of the inbound links
Speed of the site
Clicks and mentions on social media
Quality and Quantity of the content
Structure of the site
Local reviews & testimonials
Usage of keywords
Title and Headings of website
Wrapping Up
It is an unequivocal acceptance that any reputed firm is offering an SEO Guarantee. If there is any, then take our words, it is unethical ground. Before approaching an SEO firm, try to understand the ingredients used in the recipe of SEO. This homework will become your vital skill when you select an SEO agency.
Consider some essential points before choosing the SEO company for your organization as they can change the fate of your organization with their skill and hard work. We hope this blog will help to know some myths that people have around SEO and the fake stuff surrounding it.